There are eight international teams taking part in the EFG Sailing Arabia event that has just kicked started. The start was not as planned by the sailors as well as the organizers.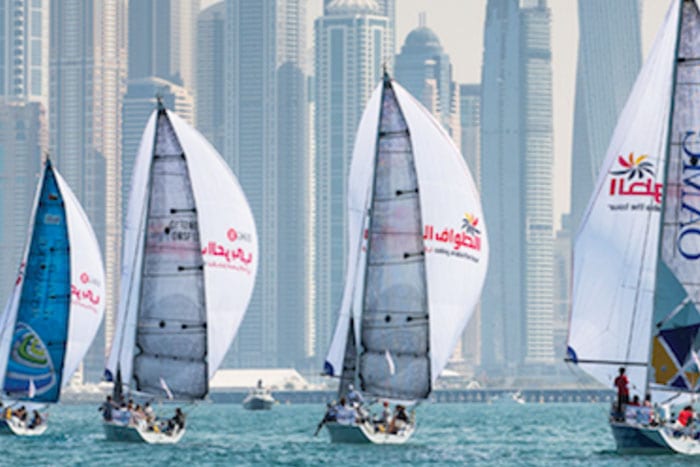 The teams from Oman, Switzerland, Kuwait, Germany, France, Great Britain and Italy had to face some rough weather at the start itself as the wind speed was a feisty 20 knot. This offshore premier Arabian regatta event is looked forward to many offshore sailing enthusiasts every year, including one particular one who enjoys an annual Bareboat Charter in Split.
The first drag race is the race from Muscat to Sohar. There will be five such grueling off shore racing legs and the sailing teams will have to cover a total of 763 nautical miles and reach the top position to be crowned the 2017 EFG Sailing Arabia champion.
The hot favorite for the event is of course three tine consecutive EFG Sailing Arabia champions- EFG Bank Monaco. They will start the race as a leading contender for the 2017 title despite tier skipper Sidney Gavignet not able to take part in the event due to a knee injury. He is replaced by Frenchman Thierry Douillard and there is also Mathieu Richard, the former match racing world champion, in their ranks.
Thierry said that the racing is going to be very tough and he expects the level of racing to be much higher than last year. All the arch rivals like Team Al Mouj Muscat, Team Renaissance and Team Averda are all in the fray this time round and there are also new teams joining the race.
Thierry said that Sidney's services will be badly missed by the team, but they have got a very good replacement in Mathieu. The team is having a great belief that they will be able to get another result come their way this year. They want to do it for Sidney.